Pilavakion Museum
Pilavakio Museum was established by Theophanis Pilavakis, a man from Phini. The Museum is in a building that goes back to the 16th century in the village centre. It is "a unique agricultural museum of folk art" that includes representative ceramic creations of Phini, as well as other tools and agricultural objects.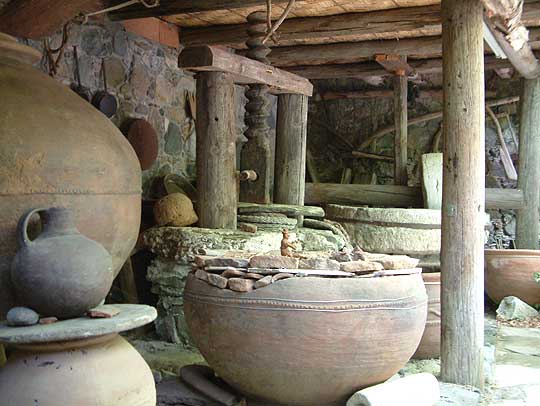 The following have been written for Pilavakio Museum: "the visitor will see vessels, clay pot holders, jars, crocks, pitchers, incense boats, pots, milking utensils, ancient lanterns. What is moving is not only the art of ceramists, but also the functionality of the ceramics themselves, the dimensions of the objects, their durability, harmony and taste. You are astound to see the initials of the ceramists and the date of their creation that sometimes goes back to the 18th century, engraved on these large pots that can still be used. It is an innovative museum that revives the fertile and creative past of an agricultural community".
Theophanis was born in Phini in 1924 in a poor, five-member family that was in the pottery business. That is why, as he mentions, his surname consists of the noun "pilos" (clay) and the verb "vallo" (place, put).
He went to Primary School in Phini. At the same time, he helped his parents with pottery making so as to secure his food.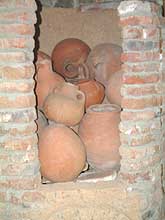 He met his future wife in 1901, a refugee from Foukasa, named Xenia. She was only eleven years old and that is why they needed the Eparch's permission to get engaged. They asked for permission from the Eparch of Paphos, Leontios and they got engaged after facing some difficulties in a catholic church with rings made of bronze. They had four children, Kyriacos, Antonis, Aggeliki and Christos. He has eleven grandchildren now.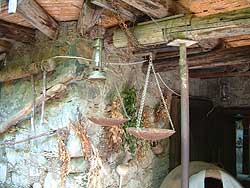 In 1953 he had to move because life in Cyprus was very difficult. Theophanis and his wife Xenia, decided to move to England. They reached England after eleven days on a ship named "Eolia", dreaming of a better life.
Undoubtedly, Theophanis succeded in England. However, his mind and soul were always in Phini. Thus, he repatriated in Cyprus in 1980. It was then that he though of creating the Museum, known as Pilavakio Museum.
Concluding, it must be noted that Theophanis is creating a jar, candidate for the Guinness book of records. Specifically, the jar is at the final kilning stage and it is worth 2000 Cypriot pounds.