Medieval Bridges
Three of the oldest and most famous medieval/venetian bridges built during the 16th Century are found in Paphos Forest close to Phini Village.  The bridges were built mainly for the passage of camel trains which brought ore down to Paphos from Troodos.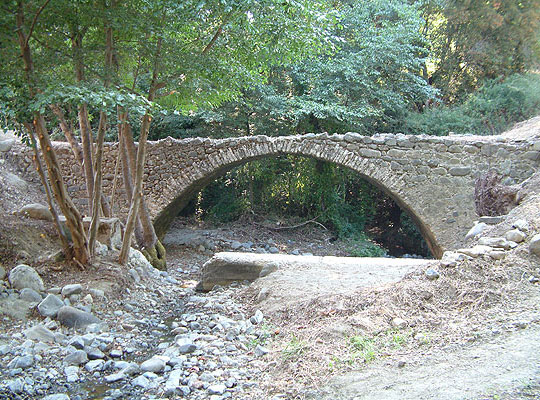 Bridge of Piskopy
The Bridge of Piskopy, 8,90 meters span and 2,40 meters width,  is found in a walking distance from Phini Village over the Diaryzos River. It is an arched shaped bridge built from regional roughly axed limestones and plate-stones.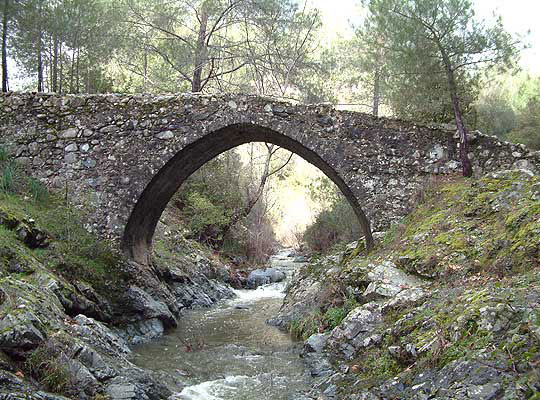 Bridge of Elia
The Bridge of Elia is a 5,50 metres span and 2,40 meters width arched shaped bridge over  Diaryzos River.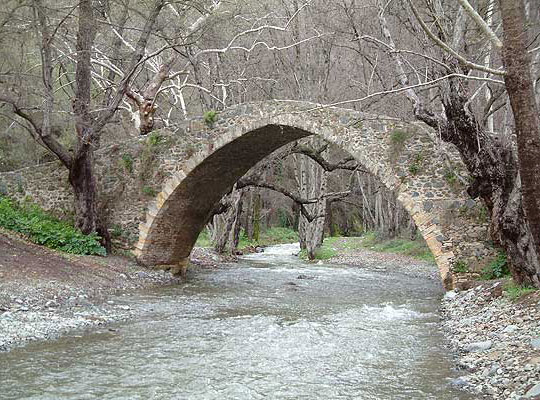 Kelefos Bridge
Close to the Bridge of Elia is the Kelefos Bridge, a 10,70 meters span and 10,70 metres width arched shaped venetian bridge.  It is located at the borders of Phini, Ayios Nicolaos and Pera Vasa close to the Arminou Dam.